This is the first 2022 edition of the 5 editions to be published in the coming years.  Each subsequent edition will contain a similar amount of content.  The complete collection will catalogue more than 250 FPV components at a very attractive price of €24.00 (BOOK)! (10 December 2022)
« FPV Guide »
ebook

:
Available on for 8.99$
Amazon, Apple Books, Google Play etc.

Design & Illustrations by Ray Noland

Plus de 50 composants FPV
An illustrated book of component diagrams commonly used in FPV. Dimensions, specifications and practical construction/modification tips are included. No need to dig into old papers or different online forums for descriptions of your components.  Knowledge is now in your hands in a convenient place..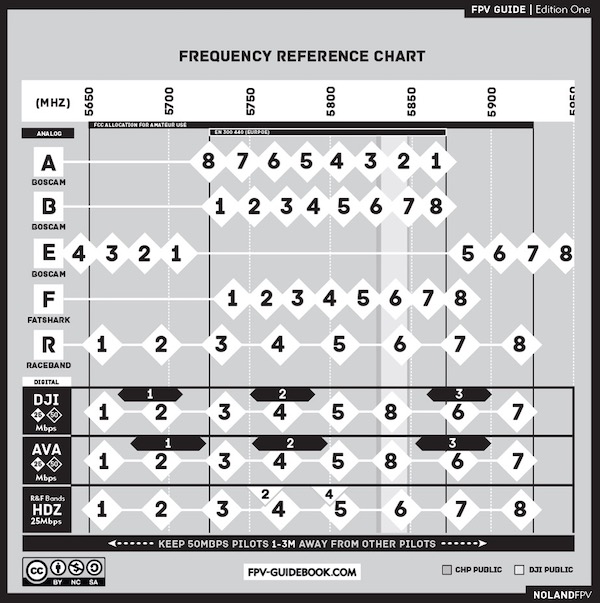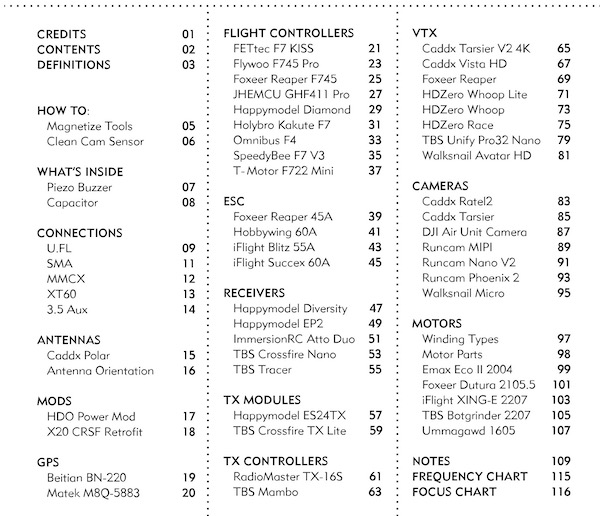 Téléchargez un exemple de pages GRATUITES : un tableau de mise au point de l'objectif de l'appareil photo et un tableau des fréquences. Inclut les fréquences analogiques, DJI, Walksnail Avatar et HDZero ! Mais vous pouvez acheter le livre pour 24€ directement sur le site avec paypal : noland.land/fpv-guidebook
Download an example of FREE pages: a camera lens focus table and a frequency table. Includes analog frequencies, DJI, Walksnail Avatar and HDZero! But you can buy the book for 24€ directly on the website with paypal: noland.land/fpv-guidebook
Type de reliure : Broché
Pages : 116 pages
Nombre de composants : 55
Dimensions : Broché : 17 x 16 cm (7,5 x 6,25 pouces)
Papier : Couverture : 160 g, Intérieur : 120 g
Lester 250 kilogrammes Dimensions 24 × 19 × 2 cm
Expédition le 10 décembre 2022. Actuellement, toutes les commandes de livres sont expédiées depuis l'Allemagne.
fpv-guidebook.com ou raynoland.com/fpv-guidebook.html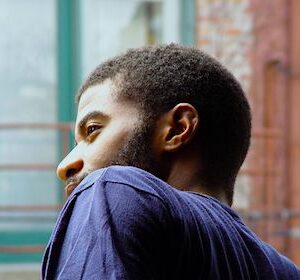 Voir cette publication sur Instagram