– One key Rolling will flip a crashed, upside down craft to an upright orientation at the push of a button, no more walk of shame!
– Three Flight Mode, Acro Mode, Angle mode, Altitude Mode can be switched freely.
– With Altitude Mode, Maintains distance from ground while providing self-leveling, perfect for beginners, make the flight more stable, expand the flight crowd.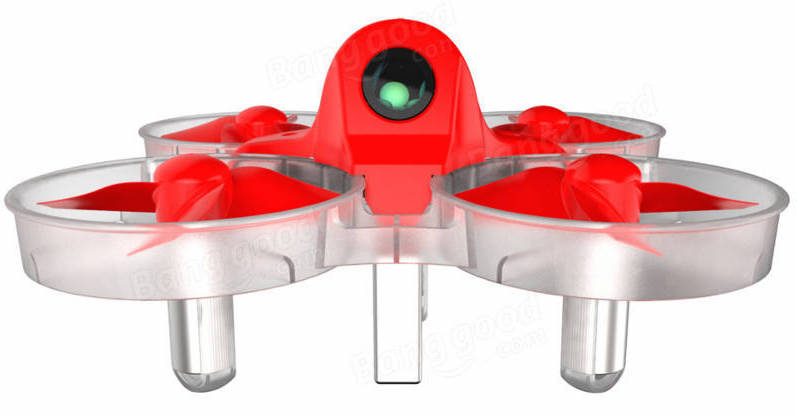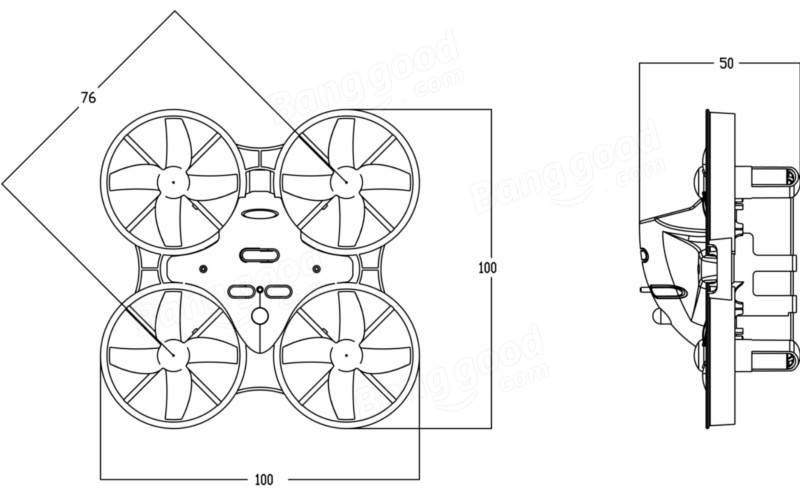 Description:
Wheelbase: 76mm
Weight: 40g (without battery)
Flight weight: 52g (Include battery)
Size: 100*100*50mm
Motor: 8520 Brush Motor
Prop Size: 44mm
Camera: 600TVL HD CMOS 1/3 inch Camera
Video Output format: PAL / NTSC
AV Wireless Transmitter: 5.8g 25mw 48ch
Batterry: 3.8V 500mah Lipo battery
Flight time: 6 minutes
Price : 77€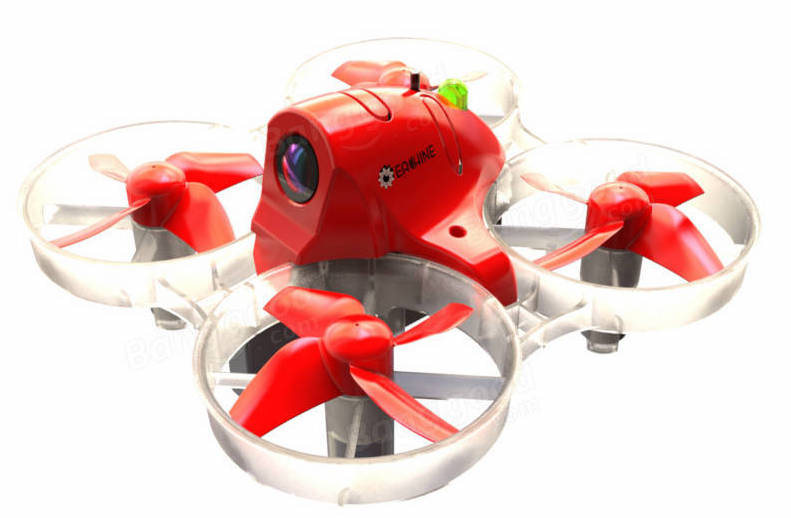 Receiver Option:
1. 8CH Sbus output Frsky D8 Mode Receiver
2. 6CH PPM output Flysky AFHDS 2A Mode Receiver
3. DSM2/DSMX compatible Receiver
Compatible:
Frsky  : FRSKY taranis X9D/X9D PLUS(D8 mode),and XJT (D8 Mode),DJT DFT DHT Transmitter.
Flysky : FS-i4, FS-i6, FS-i6S, FS-i6X, FS-i10, FS-GT2E, FS-GT2G,  Turnigy Evolution Transmitter.
DSM2/DSMX : Spectrum(DSM2/DSMX protocol)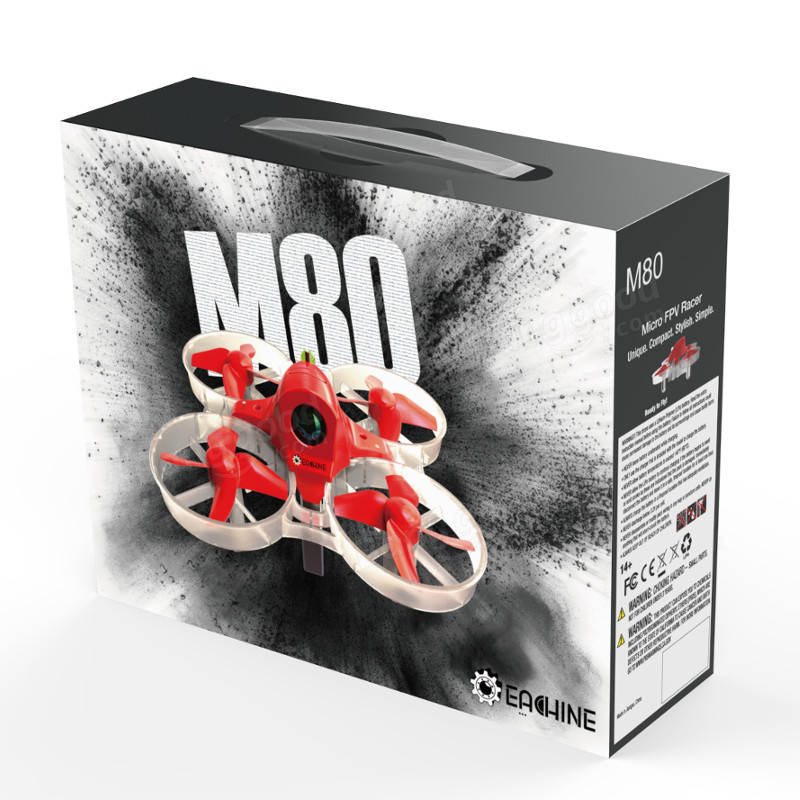 Package Included:
1 x Eachine M80 Frame Kit
4 x 8520 Brush Motor
1 x Flight controller
1 x 5.8G 600VTX w/Camera antenna
4 x 44mm Propeller
1 x 3.8V 500mah Battery
1 x USB Charging cable
1 x User Manual