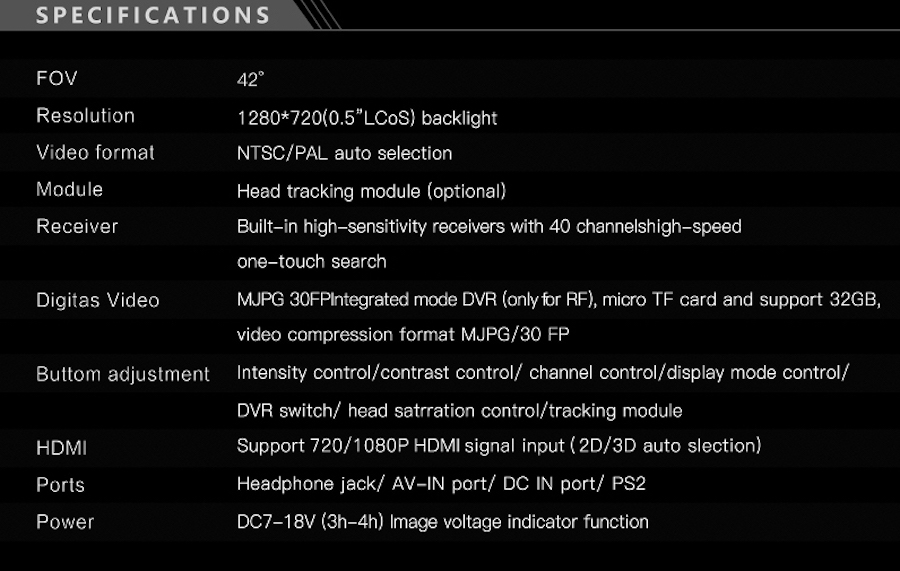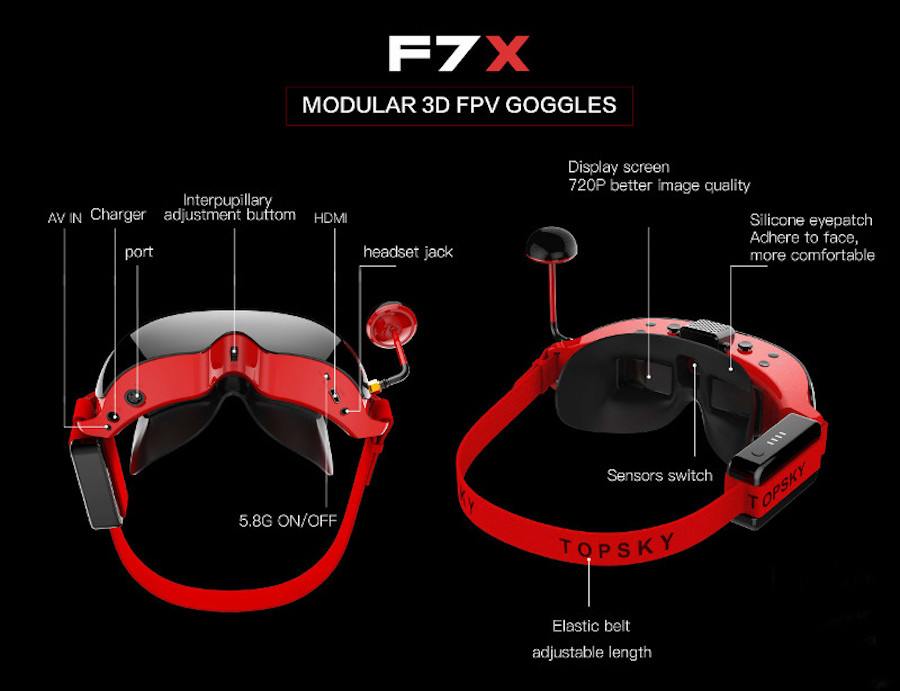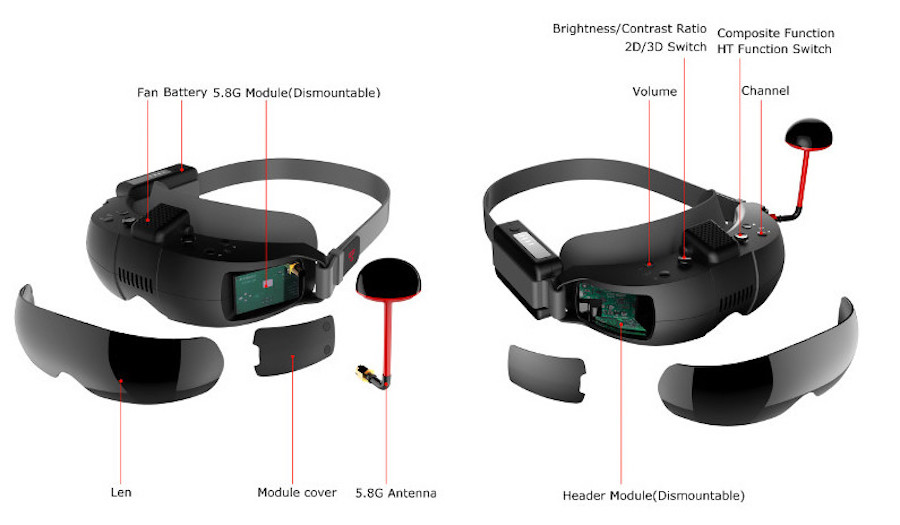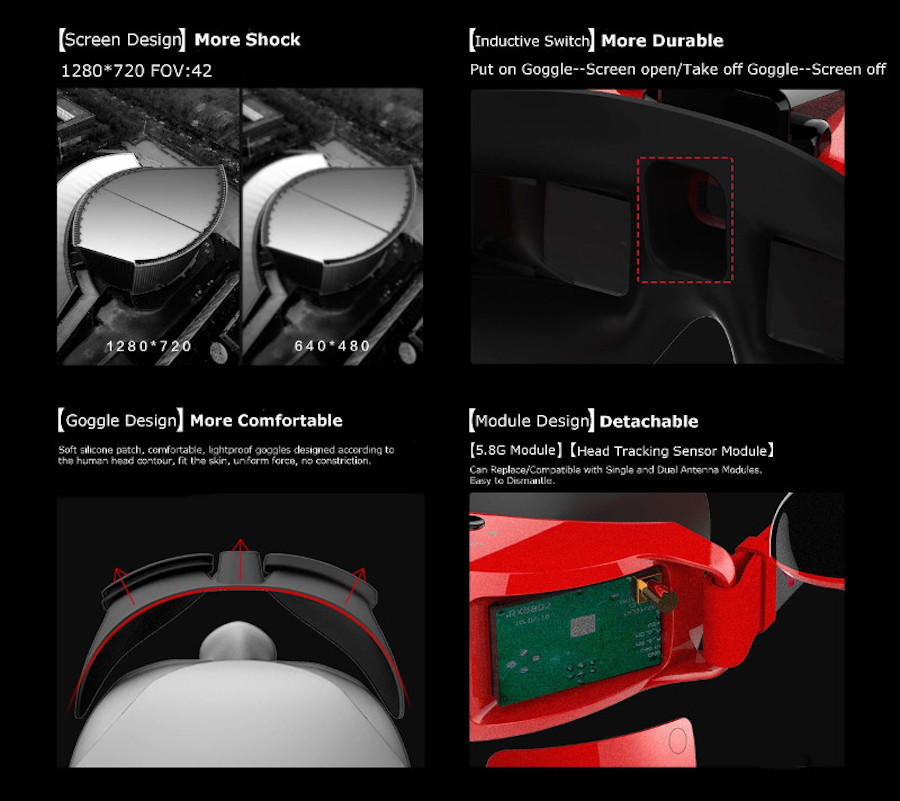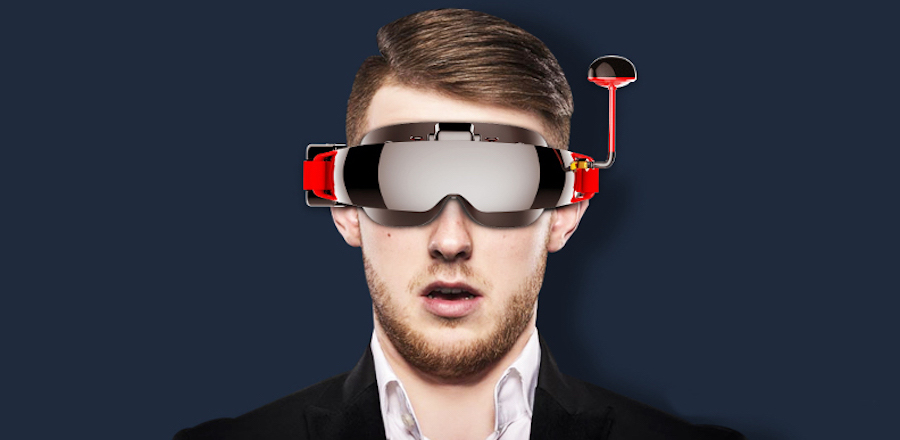 Specifications:
Brand name:TOPSKY
Model:F7X
FOV:42 Degree
IPD: 58~72mm
Resolution:1280*720(0.5"LCoS) backlight
Video format:NTSC/PAL auto selection
Module:Head tracking module (optional)
Head tracking: Head tracking module: optional
DVR: DVR fo RF, TF Card, up to 32GB, MJPG 30fb
3D: Sied by side
Video fomat: NTSC / PAL, auto recognition
Receiver:Built-in high-sensitivity receivers with 40 channelshigh-speed one-touch search
Digitas Video:MJPG 30FPIntegrated mode DVR (only for RF), micro TF card and support 32GB, video compression format MJPG/30 FP
Buttom adjustment:Intensity control/contrast control/ channel control/display mode control/ DVR switch/ head satrration control/tracking module
HDMI:Support 720/1080P HDMI signal input ( 2D/3D auto slection)
Ports:Headphone jack/ AV-IN port/ DC IN port/ PS2
Power:DC7-18V (3h-4h) Image voltage indicator function
Package Size: 230*165*100mm
Weight:190g(with battery)
Package weight:700g
Features:
1. The resolution, 1280 * 720, the highest resolution of the glasses market.
2. Interpupillary adjustable range.
3. The available diopter lens, myopia can be more convenient to use this product.
4. The modular function module, more user-friendly design, user-friendly flexible selection of functional modules,
on the one hand a better user experience, on the other hand, you can extend the life of glasses.
5. Modular signal receiver, compatible with various frequencies UAV.
6. DVR video function, you can fly the process, the UAV camera perspective are shot down, can be stored and playback,
so exciting and wonderful can be shared to more people.
7. HDMI IN, 1080P HD input, better compatible with some other unmanned aerial vehicles, or entertainment.
8. The battery capacity is greater, flying UAV time is longer, farther, higher.
9. Unique exterior design, ergonomic design, comfortable wearing, suitable for almost all adults of the head type.
10.Infrared sensor: the automatic shutdown, when no in use.
Package included:
1 x TOPSKY F7X FPV Goggle
1 x Battery
1 x Charger
1 x Glass Cloth
1 x Goggles sponge
1 x Bandage
1 x AV Cable
1 x HDMI Cable
1 x 5.8G Receiving Antenna
1 x Two-dimensional code card
1 x Manual